Genesis' roots go back to 1972 when as a Time Sharing business we began providing accounting solutions to businesses in Birmingham and Alabama. Starting with Accounts Payable, followed closely by General Ledger, etc, Genesis began developing and providing for the accounting, distribution and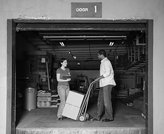 production needs of our clients. We decided early on to only sell software that we developed ourselves. Our goals were to provide products that met and exceeded our clients needs, to make them easy to use, very affordable, and for them to be as reliable as possible. We backed up the products with a staff of support professionals who reacted quickly to any client's issue and treated each client as if they were our only client. As years went on we began distributing HP (Hewlett Packard) computers including the HP 1000, HP 2000, HP 3000, HP 250 and HP 300. We expanded our sales base and soon had both equipment and software sales through the United States. We have worked with large clients such as Mobile Oil, Tiger Direct, US Olympic Committee, etc., yet at the same time had so many mom and pop organizations who depended upon us to take care of all of their data processing needs. You could not be either too large nor too small for Genesis to have a solution that could work for you.

Genesis now has accounts in 5 countries on 3 continents. We now can offer software solutions that operate on HP MPE, Windows, Linux, and Unix operating systems. We sell both web based and client based in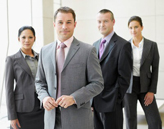 house systems. We can also offer our clients the opportunity to migrate their software from platform to platform. For instance, if you have a Windows version of our software and later want to move to Linux or Unix, we just change out your run time license and without recompiling you have your data and programs on another platform. This enables our clients to know that their systems are never outdated or that they will become stuck on a old legacy system with an expensive and difficult migration in front of them. We spend a large amount of our budget on continuing to add new features and functionality to our solutions. Our Ship4u solution is a hosted web based system using the most state of the art tools available to create a product that is as new as the 21st century. We now have 11 solutions that cover virtually all ranges of a businesses needs from Inventory, to Fulfillment, through Accounting.

Genesis is constantly monitoring the world of data processing, integrating in new

capabilities, and taking advantages of new technologies. Our introduction of web based solutions is just one more recent addition. We are making the importation of files from many sources such as various shopping carts, the interfacing to various bank and tax systems, and the ability to produce reports for our clients in formats that they require such as Excel, PDF, etc., a priority in our development. We have made it our continuing goal to provide our clients the very best solution possible at a reasonable price using the best tools available. After more then 35 years we are not slowing down. Our clients have put their trust in us, we have worked hard, and will continue to work hard to justify that trust. You will never be sorry that you selected Genesis to be your software vendor of choice