This module allows the operator to setup all of their fixed assets. They can then calculate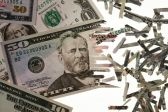 up to five different schedules for each item such as book, tax, alternative, alternative minimum, and ACE. The items will automatically be setup with the proper tax method based upon the selection of the proper class and life of the item. Reports of any and all of the schedules are available including comparative reporting looking at schedules side by side. A General Ledger report and interface is provided. A bought and sold report and net gain/loss can be obtained. A tracking capability is available for the items including the value of the items by responsible party, location, region, etc

DP Data Sheet | DP HP3000 Releases | DP Open Systems Releases

Copyright© 2012 Genesis Total Solutions. All Rights Reserved.